Hi there…
Hope you're all fine. Here's a quick update of last week.
Wishlist on Steam!
I've prepared the page for Steam for now marked as coming soon Q4 2020. You can wishlist it here
The builds on itch.io will not be free anymore. BUT you can still be in the beta for free by signing up here.
Customizable Keys
I've been getting this quite a lot since the first builds … "I cannot customize the keys…"
Now you can 🙂
In the pause menu you can customize the keys to your heart's content.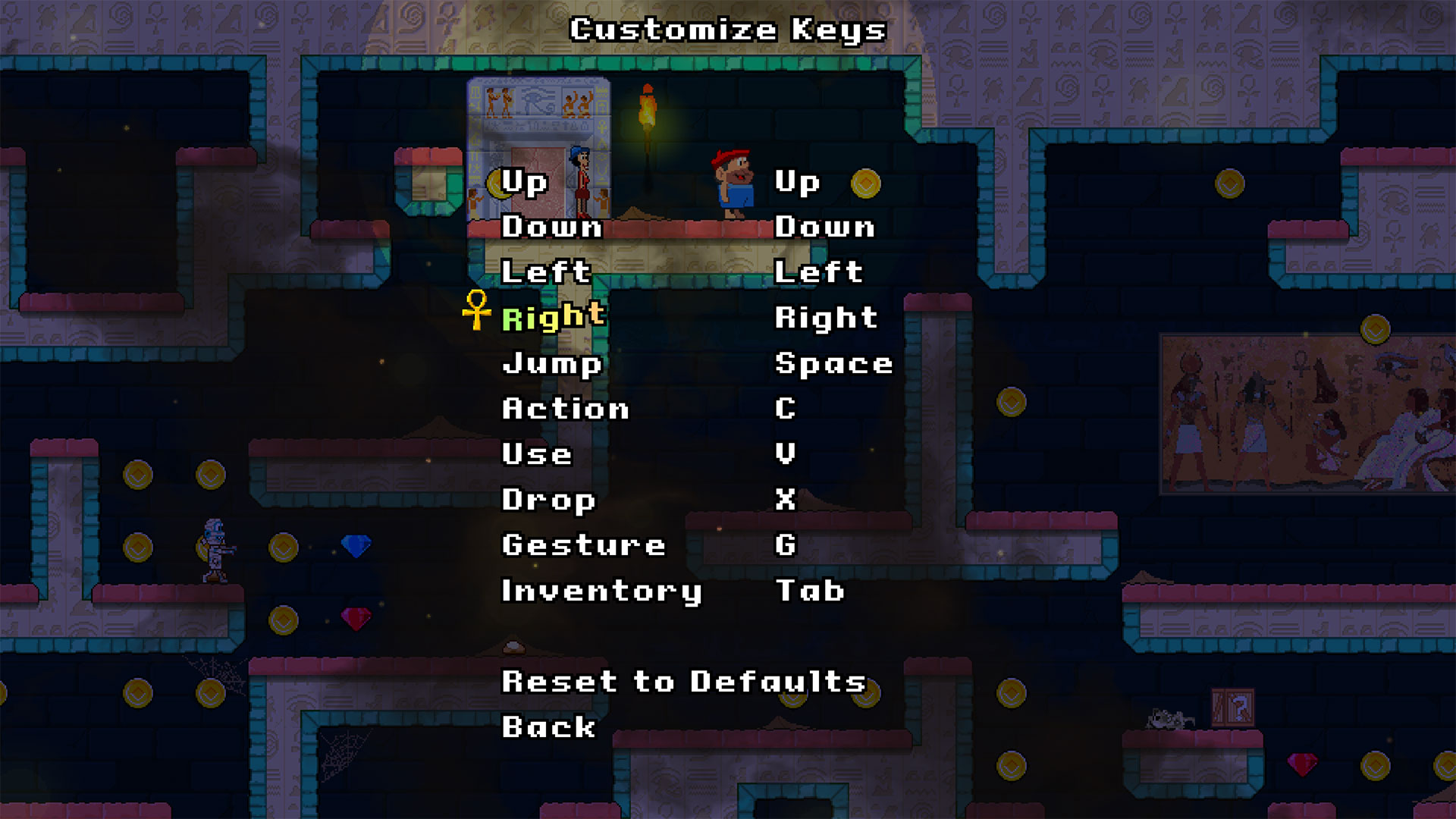 Trello board
Also, you can now vote for tasks to be prioritized in a trello board. I migrated the tasks/bugs from my local todo list to a trello board. You can see it here: https://trello.com/b/fhkZsXV4/pyramid-plunge. So some fixes/features will have a link to the card directly to the trello board.

Quick Update on Online Multiplayer
Besides this minor feature, I've been busy as well on the online multiplayer netcode. So far throwing, killing enemies and arrows are synched properly. So online multiplayer is not in this build, but hopefully soon 🙂
Release Notes
Here are the release notes for v0.5.4:
Added
Customizable keys https://trello.com/c/lU4le4Dp/89-remap-keyboard-buttons
Fixed
Fix #122 https://trello.com/c/1YNKIFyS/122-after-pressing-esc-to-pause-the-tutorial-the-w… Put the figure images on another layer on top of the backgrounds. Seems that after reactivating, their ordered is messed up by GameMaker.
Fix #19 https://trello.com/c/tando7Kw/19-when-whistling-cannot-be-hit
Fix #128 https://trello.com/c/ED7mBPJx/128-fix-for-stone-hitting-the-opponent-without-throwing-it